I have been absent, not away, with too much going on. And I never did get cookies made. Things I did accomplish include......a double batch of Chex mix for the nephews and Sir Old Man to munch on, shopping is finished, packages mailed, Christmas notes sent, side dishes for Christmas dinner assembled and frozen, small amount of stitching, and birthday brunch out. Yep, I am a year older and almost forgot about it:)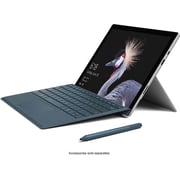 Sir Old Man didn't......He decided to make my life even easier and got me a Surface Pro, you know the fancy thing to replace a laptop or a tablet. So it is learning time for me. I called our IT friend and he will help us get all the settings right and set up sharing. And that's all I really know to date.
I did catch the HQ live video on it for this month.
Feathers with Jane Hauprich
was excellent! It's an hour video and worth the watching. She uses the HQ sit-down machine, but her techniques work even for LAs. I loved being able to sit in my chair, feet up with the tablet to watch it.
And a second video I watched today from Janome. Anna Maria Horner shared a pattern for her
Turn It Up quilt.
Lots of scraps went into this one as well as a good lesson on using value in our quilts. You know that was right up my alley. It's very simple, squares and HSTs . And she offers a PDF to download.
My last to share today is from
C and T Publishing. Click here
to get the Carolina Chain quilt pattern from Bonnie Hunter. They are sharing full instructions for the on-point layout. This photo is one I made with a straight set several years ago.
Stitching.....a bit more to do as I assemble the 16 patch blocks into two narrow foot warmers for the bed. And I finally decided on a quilting motid for the baby quilt. Now I just need a few hours without interruption or distraction. Maybe today.......happy stitching.